Aight, this is a simple tutorial on how to make a flashlight trigger, that is to say an extra weapon for a vehicle, triggered whenever the flashlight button is pressed.
If we look at the dependencies for any vehicle, we will see a pair of effe tags near the top. The second of these is triggered whenever the flashlight button is pressed. Simple!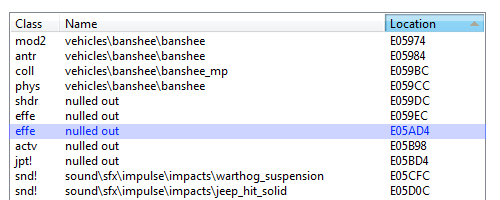 Swap this reference to [effects/coop teleport] and you'll get the following effect whenever you press 'Q' (or whatever your flashlight is set to).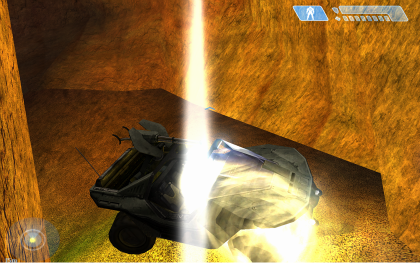 That's very pretty and all, but we want FIRE AND DESTRUCTION!!! And for that we need projectiles. Import my tag here using Eschaton, and you'll be able to have an effe which spawns projectiles!
Projectile Spawner Tag Download
And there you are! Four proj references mean you can have up to four different projectiles fire per one push of the flashlight. Here's a snapshot of the available references.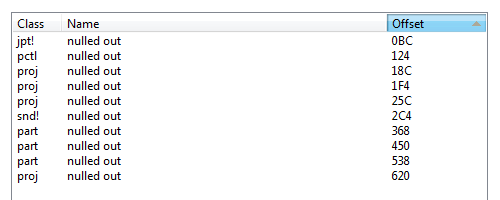 Of course, I'm sure the concepts introduced in this tutorial can be used for MANY more things than a simple third trigger, but it's up to you to find them! Happy modding!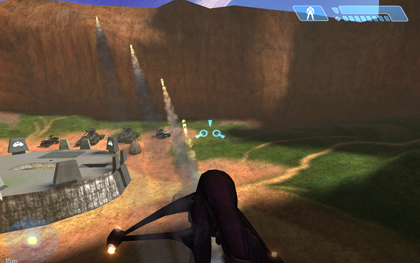 Edited by WaeV, 01 October 2011 - 08:11 PM.